The automotive industry remains sceptical about adopting IT into its business frameworks, believing that it will disrupt operations. However, as Digital Editor Alex Kreetzer and SQS's Colin Bull discuss, sometimes disruption is vital for success.
Embracing a new business framework can be a daunting task for logisticians and manufacturers. Businesses are now expected to introduce new ideas into their operations, such as software overhauls, which many believe can cause major problems during the integration process. Companies have reservations about allowing new systems into their existing plans, as they are protective over the in-house software, and even shadow IT, and do not want any external technology that could cause delays and cost a lot of money. It seems as if the automotive industry has lived by the idiom: "If it ain't broke, don't fix it."
However, this is far from the case. Software has become so advanced that companies cannot afford to miss out, otherwise they will not remain competitive in the market and lose out on future business. This technology can revolutionise production and supply chain capabilities, improving visibility and communication. By monitoring a supply chain, from warehouse robots to finished vehicle deliveries, software can provide the information needed to revamp the logistics industry and create efficient business frameworks. Colin Bull, the Principle Consultant of SQS who has been a part of the manufacturing industry for the last 26 years, believes that data is the solution for these automotive businesses. "In manufacturing, IT has always been seen as a necessary evil," he says. "However, it is now becoming necessary in order to increase efficiency in operations."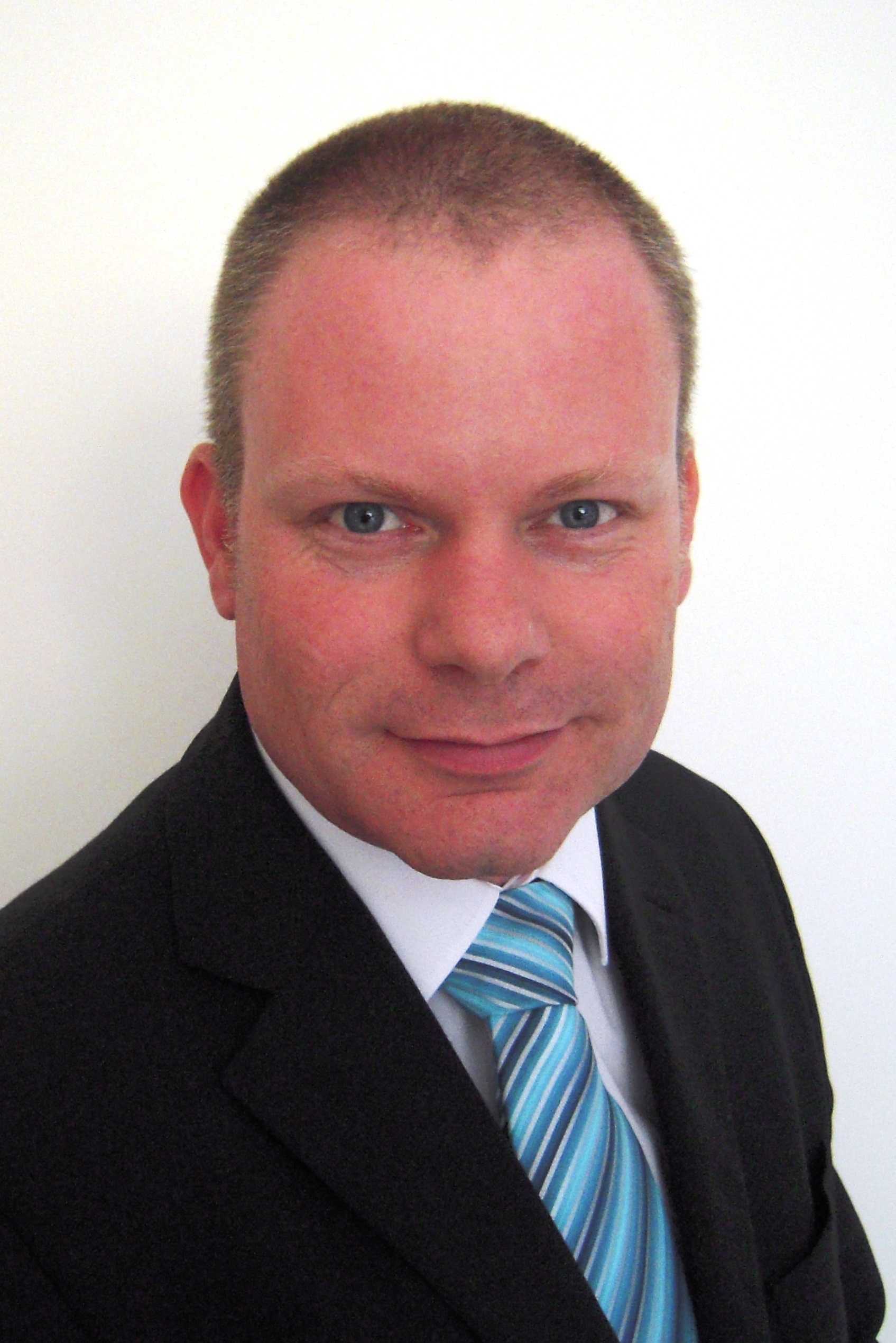 It is surprising how long it has taken the industry to adopt IT into its manufacturing and supply chain operations, especially when you consider that technology has been used in the automotive world for quite some time. For example, embedded software has been used to satisfy organisational needs within engineering so that purchasing departments can acquire components and materials when manufacturing divisions request them. Now, we are seeing Enterprise Resource Planning (ERP) starting to grow as a complete solution, being utilised for other things such as finance, warehousing, supply chain management and marketing elements. Bull believes that "there has been a consolidation of lots of different needs across an organisation," which has caused IT products to develop in order to cater for many needs in a business. For example, an ERP system does not manage product development, so Product Lifecycle Management (PLM) tools came in from an engineer basis to manage Computer-Aided Design (CAD), which started off as a single desktop application. "People quickly realised that they needed to manage the drawings and designs which developed the product. This product has grown over time to encompass different requirements around managing R&D product configurations and manufacturing planning," Bull adds.
Shaking things up
Technology is rapidly taking over the industry and there are a number of reasons why it is now a significant part of the automotive market. The first is that businesses have been forced into using the software, having no choice but to comply with other people's processes. If they do not comply with customers, companies will not be able to sustain contracts. Players in the industry are becoming reliant on new software in the market like Electronic Proof of Delivery (EPOD), which has changed the way people operate. Software like this is perfect for companies who need to simplify their processes, so it is important that collaborating businesses adopt similar technology. The second is that players are finally realising the cost and productivity improvements through the use of technology over traditional methods. By creating a connected industry, businesses are reaping the benefits across the board, cutting delays and improving transit times. "There is only so much we can do without technology, whether it is operations in a warehouse, on a factory floor or through logistics fleets," adds Bull, further depicting the importance of technology in the sector going forward.
In addition to this, mobility solutions are transforming the commercial market with new business ideas; automakers must now prepare to alter the way their business operates, otherwise new players will take over. "Because of the connected nature of technology, it is allowing new companies to disrupt the industry, such as Uber or Zipcar, who are providing new alternatives for the market," states Bull. We have already seen this happen in many industries and it is now time for the manufacturing and supply chain sectors to become disruptive. If automotive players do not adopt new software or modify their operations, technology-driven business will take over with a new 'open' mindset that manufacturers have lacked. The industry needs to wake up, otherwise there will be other competitors that will take its place. Now, companies such as Uber and Zipcar are starting to charge customers for an outcome, rather than a typical lump sum. This means that automakers will also need to change their financial model to deal with this competition. "All of a sudden, businesses will have to become accustomed to receiving monthly revenue through service fees rather than a large single payment. This is the same for the automotive industry as, in this ever increasing urbanisation of the world, people are not going to want to buy cars," warns Bull. "It is now too hard to park anywhere, congestion charges are ever rising and fuel is going up. Due to this, there is a move towards connected mobility, which has introduced innovations like car-sharing." Car sharing and autonomous vehicles are just two examples that prove the importance of disrupting traditional automotive business models. Consumers do not want to go to dealerships anymore, so there needs to be a new approach from the OEMs. Once our cities become 'smart', with integrated transport systems, no one will buy a car, meaning that automakers must transform quickly and provide new services for customers.
Capability wars
Yes, we are now seeing a range of manufacturers integrating embedded software into their businesses, though a lot of companies still remain sceptical about transition difficulties. However, it is much easier to implement than automakers think, especially when coinciding with existing software over which they are protective. "Manufacturers want their business to run extremely agile, quickly and efficiently, but this comes to a halt when they are forced to make changes to their business processes," Bull confirms. "This is what we call the 'capability wars', where organisations do not want to become disruptive to their existing processes. However, you have to be disruptive, not only with technology, but with your business processes." You cannot introduce a new technology if you are not willing to disrupt the process. If your processes are not agile, and your business is not willing to change that, then you will not succeed. You have to be disruptive in a positive way, and that means altering your processes to take advantage of this technology.
Businesses have a proliferation of applications that are overcrowding their processes. Typically, these companies have hundreds of applications tangled across their systems, including repeated software which is processing similar tasks. There are many divisions in an automotive business which all introduce countless applications which process data in exactly the same way, instead of integrating the software correctly. "Nobody has thought how they can make their data seamless throughout the organisation," says Bull. "This is what I call the 'digital twin', which is effectively a seamless end-to-end data flow across the entire organisation and beyond. This is where automotive IT has to go." Software specialists like SQS will work with OEMs to make sure they have an efficient process along their entire supply chain, from warehouse operations to finished vehicle delivery, looking at the holistic process. It is near-impossible to have a single system running a company's entire processes, though it is important to correctly integrate systems within each other. "There will never be just one system; there is not a software provider in the world that is big enough, or stupid enough, to claim that they will be able to do everything out of the box," Bull declares. "There are too many processes across an OEM and its supply chain to even warrant the thought that one system can do absolutely everything. There will always be systems within systems." There needs to be a solution that connects the entire process, focusing on communication and visibility. For example, the development of smart robotics will soon provide warehouse machines capable of organising themselves, although there must still be someone managing the system. "We are coming up with solutions which look at the entire end-to-end process, mapping out and creating the tests that will manifest itself across the entire life cycle," says Bull. "It is quality across the entire value chain."
We are going to see a lot more automation over the next ten years; innovations will demand businesses to step up and disrupt their operations in order to succeed in the modernised automotive industry. Technology has become the next big revenue generator which will fuel collaboration between manufacturers and software specialists, changing the way that they operate through new capabilities. Bull assures me that, in the foreseeable future, "innovation is going to come from software."